Project Secret Maryo Chronicles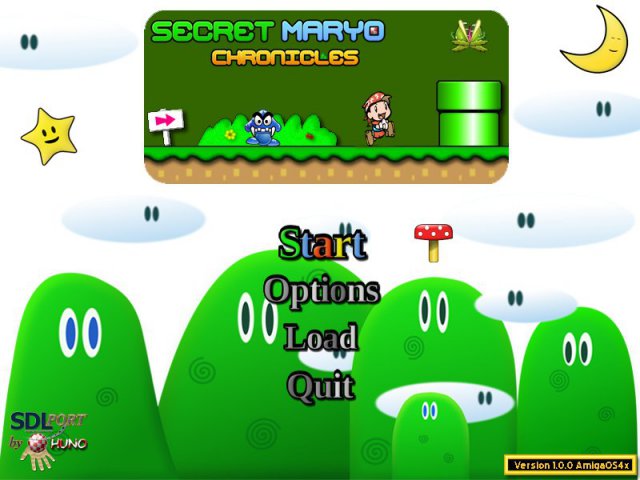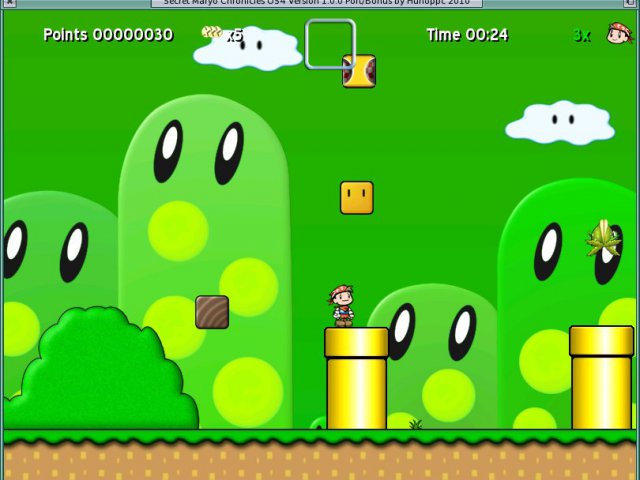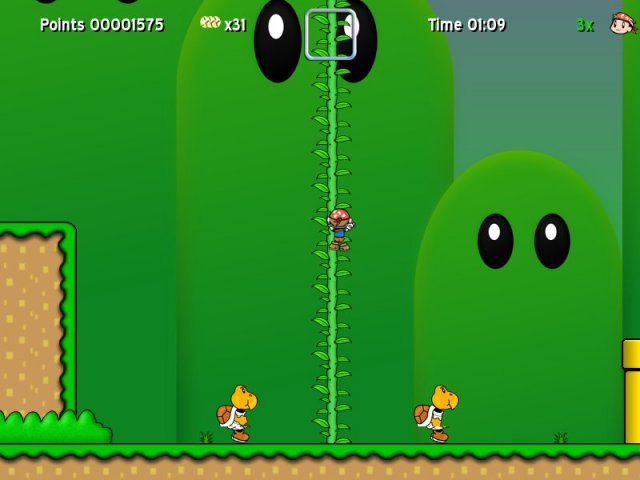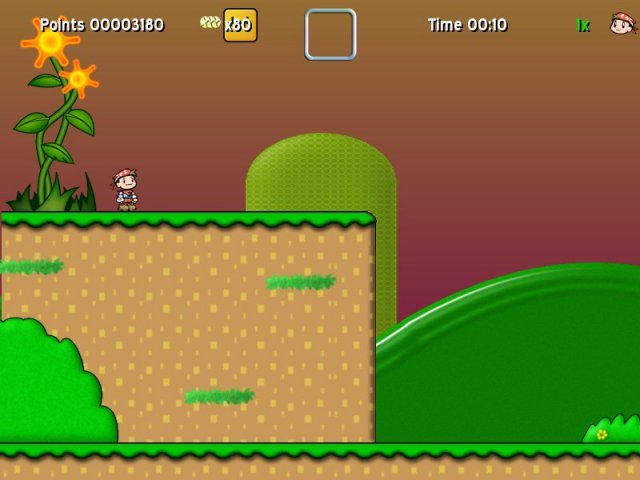 ---
Secret Maryo Chronicles OS4 by HunoPPC version 1.0.1 Final Release
Distribute at the AmigaZoom 2010 Event in Switzerland for the Amiga 25th
Anniversary
Authors:
--------
concept :
Project Leader: Florian Richter ( FluXy )
Programmers:
Code of old version Developer: Florian Richter ( FluXy )
Linux Compatibility: Thomas Huth ( Thothy )
http://www.secretmaryo.org/
New additional Code and bonus Developer: HunoPPC
OS4 port by Hugues Nouvel HunoPPC.
http://www.clubevolution4.com/HunoPortSDL/
HunoPPC ported and improved the SMC (Secret Maryo Chronicles) engine, that's
why this new release has a new name : Project Secret Maryo Chronicles and the
version
jumped to 1.0.1 Final release now !
THIS VERSION IS UNIQUE ON AMIGAOS4.
LICENSES:
---------
All licenses are on the "docs" Folder.
On folder licenses:
For musics: Creative_Commons.txt
For freetypes2: Freetype2.txt
For GPL: GPL.txt
For LGPL: LGPL.txt
For OggVorbis: OggVorbis.txt
For SDL: SDL.txt
ORIGINAL DOCS:
--------------
All Original Docs are on the "docs" Folder.
SOURCE CODE:
------------
Original code is in Folder "src-Original"
My modified source is in "src-HunoPPC"
NOTES:
--------
- IMPORTANT: Calibrate your JOYSTICK properly before playing please.
- Tested on AmigaOS 4.1 on AmigaOne G3 / G4 and SAM EP440 667 Mhz and SAM Flex
800 Mhz
VERSION:
--------
Version 1.0.0 OS4:
-New GFX from Secret Maryo Chronicles 1.9
-New SOUND from Secret Maryo Chronicles 1.9
-New MUSIC from Secret Maryo Chronicles 1.9
-Fix ressource lib�ration on quit game and reloading game with saves
-Fix support joypad
-Fix audio buffer
-Code optimised
-Added 2 Boss's BIG FURBALL and BIG TURTLE
-Added New backgrounds
-1 New intro level creating by me
-9 New Levels creating by me
-1 New final level creating by me
-New Menu intro with all new backgrounds
-New MenuPause with all new backgrounds
-New logo intro (project Secret Maryo Chronicles)
-All new enemy's REX TURTLE SPIKEBALL JPIRANHA GOOMBA FURBALL FLYON BONZAI_BILL
-Add MenuPause on Overworld with push "p"
-Add MenuPause on Game with push "p"
-Add new goldpiece RED
-Fix problem collision with BOSS1 and BOSS2
-Fix no loading level after boss destroyed now with fireball no touch the boss1
and boss2 (for difficult)
-Fix crash leveleditor after quit this now
-And many other bugs have been fixed but time goes so fast .......... A year
already ;o)
And happy birthday to our AMIGA
Version 1.0.1 OS4:
-----------------------
-Fixed bug on saving and loading game => Fix missing 0 at first digit of day for
some libc asctime (Polymere) "Www Mmm dd hh:mm:ss yyyy First d must be 0 for
day <10"
-Delete all Thumbs.db on the data
How to play:
--------
Keys: UP DOWN LEFT RIGHT SPACE (shoot)
Joypad: active this on a prefs menu
P: Pause and Menu
L: Load level name, INTRO, LEVEL1, LEVEL2, LEVEL3, LEVEL4, LEVEL5, LEVEL6,
LEVEL7, LEVEL8, LEVEL9, FINAL
F8: Load Level editor
F10: Sound disabled/enabled
F11: Music disabled/enabled
F5: Screenshot
ENTER: validate
ESC: Cancel